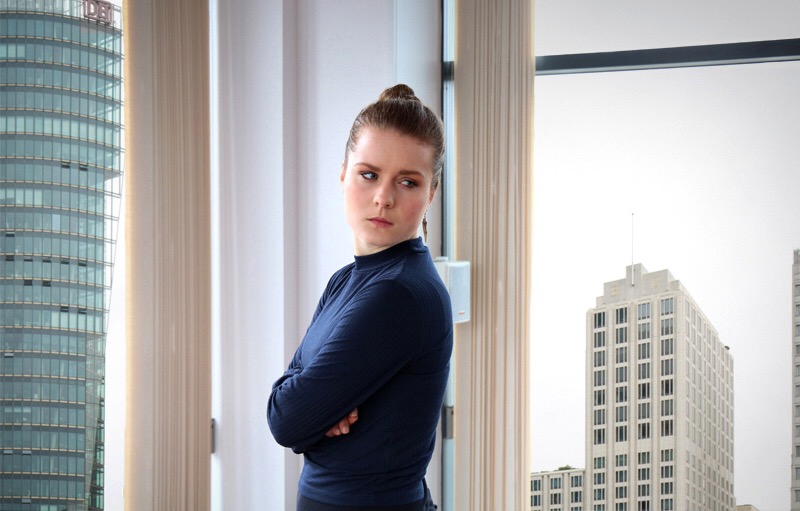 Artist and filmmaker Susan Gogan will present a trailer for her forthcoming film Potsdamer Platz at the IFI cinema on Wednesday 29th March at 7.50pm preceding the feature presentation of Kleber Mendonça Filho's Aquarius (2016).
Potsdamer Platz takes place in Berlin, both in the present day and the future, where a dissolving of our current market driven economy has resulted in a dramatically changed landscape. Its experimental structure pivots around the restaging of a key moment in Berlin's cinematic history. The Potsdamer Platz project is co-written by Richard Lubell and features performances by Yannika Frank, Cathal Sheahan and Zoe O'Brien. Informal discussion to follow at the IFI Café Bar.
Book your ticket for the screening on Wednesday 29th March here: https://shop.ifi.ie/performance/56333
This event is made possible by partnership between the Irish Film Institute and the ARC Masters program at IADT.