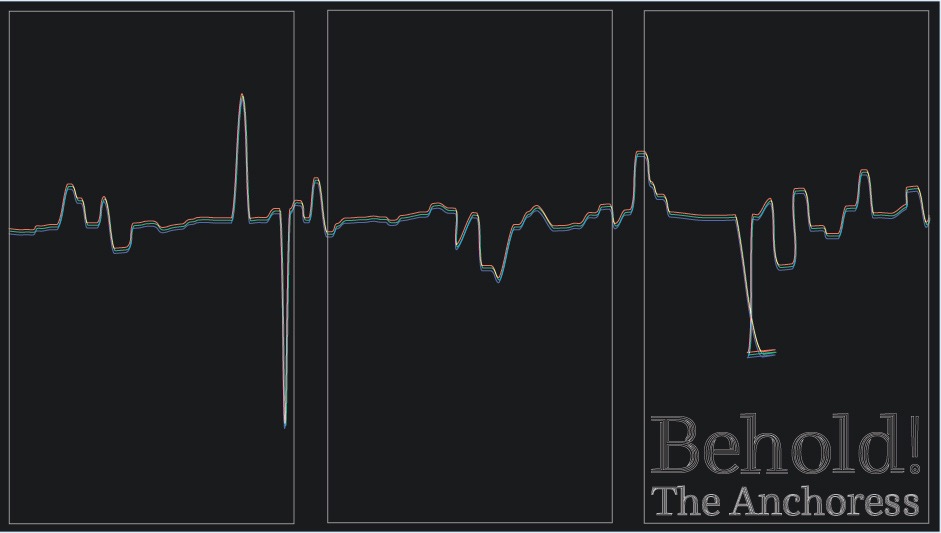 EAVAN AIKEN: Behold! The Anchoress, Audiovisual performance and live drawing event, Thursday 6th April 2017, 7:00pm-8:30pm
Venue: The Darkroom, 32 Brunswick St North, Smithfield, Dublin 8.
Behold! The Anchoress is a graphical and auditory performance that invites the audience to swim in the layers of translation that stand between the present and the medieval reality of the first known female writer, Julian of Norwich. Julian describes the mystical experience that inspired her to become an anchoress, becoming dead to the world and living in a cell in a church. Radically defying the traditional public advisory role that could only make use of the pre-existing scriptures, Julian wrote and interpreted her own 'shewings', visceral scenes of Christ's Passion, and in so doing became the earliest documented female writer in the English language. Her writings are preserved through manuscripts transcribed by nuns in the 16th century.
Dublin filmmaker and artist Eavan Aiken and poet / translator Edwin Kelly will present an audiovisual performance that translates the mystical experience through the acousticity of voice and live drawing. The event will also mark the launch of Kelly's translated pamphlet of Julian's text 'And After This I Saw'.
For further information please contact: eavanaiken@gmail.com