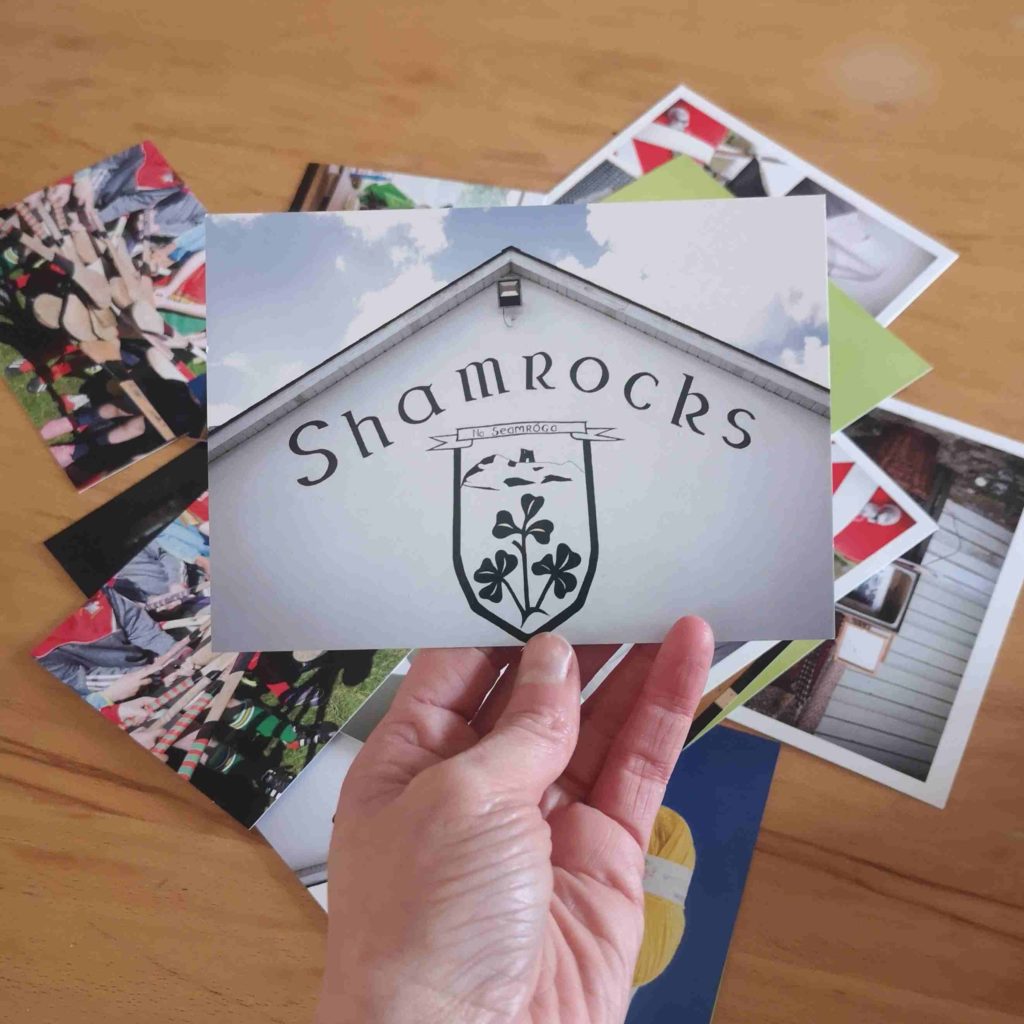 DisPatch is a pop-up post office that will be installed in 11 Castle Street, Enniscorthy from 31st May to the 3rd of June, 11am – 6pm daily. The official opening event is on Friday 31st May at 5pm, followed by music, live performances and refreshments!
DisPatch is a project by artists, and ARC researchers, Becks Butler, Astrid Newman and Ciara Roche, who were selected to develop a public-facing art installation, funded by Wexford County Council's, M11 Gorey to Enniscorthy, PPP Per Cent for Art Scheme.
Over the past few months, the artists have been meeting with Enniscorthy based community groups and collecting objects and stories. Objects, activities and snapshots of the groups in action have been photographed and printed onto postcards, which will be on display in the pop-up post office. The stories have been collected and compiled into short audio pieces, available to listen to on headphones. Visitors are invited to come into the 'postoffice', enjoy a cuppa and select a postcard, write it and pop it in a post box there and then. It will be free to send, to anyone, anywhere in the world!
The artists have been working in close collaboration with the Enniscorthy Men's Shed, who have built a colourful installation on which a selection of objects on loan from the groups, will move in slow rotation. The community groups who have contributed to DisPatch have given a generous insight into the vibrant and ongoing exchanges that personify the town of Enniscorthy, and visitors can look forward to hearing stories from; The Men's Shed, FDYS Youth Centre, the Enniscorthy Historical Re-enactment Society, the Shamrocks GAA Club, the Rapparees – Starlights GAA Club, the Enniscorthy Drama Society, the South-East Rock 'n' Roll Club, the Enniscorthy Retirement Association, the Sean-Nós Dance Group and the Literary Society. There will even be an Eileen Gray replica in situ and the 'Post Office' sign from the movie Brooklyn!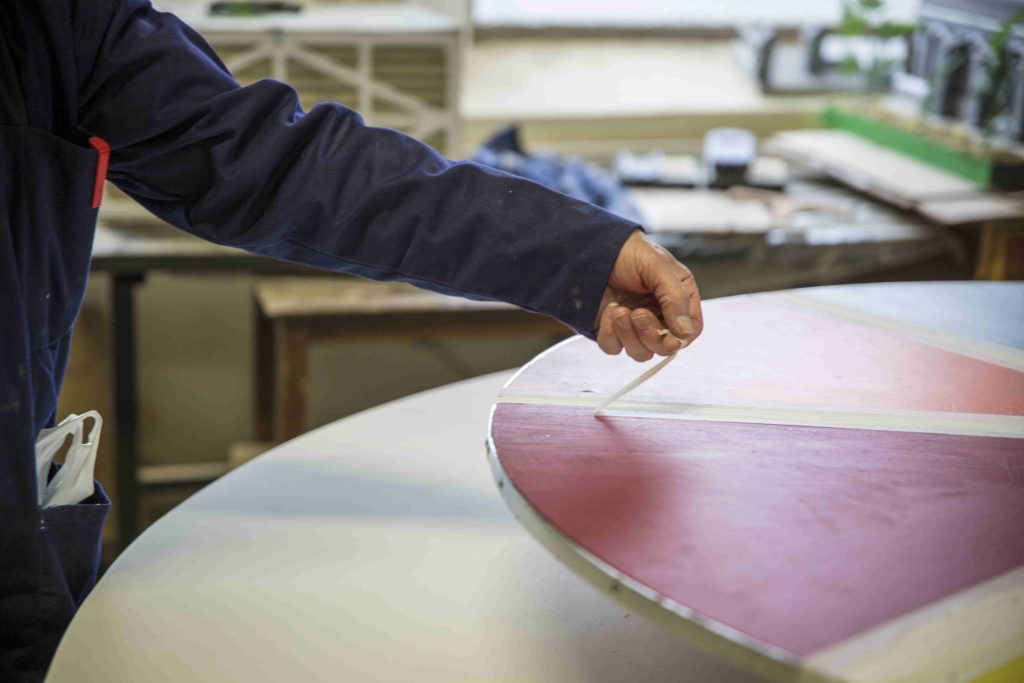 DisPatch took the idea of the commuter belt as its starting point, a nod to the new M11 and to contemporary life, where fast paced communication leaves little time to pause and take stock of what's around us. The decision to develop a 'pop-up post office' was informed by an awareness of the important role post offices have played in rural life, often considered to be the beating heart of a community. DisPatch aims to bring people together to take a moment to connect and to enjoy the simple act of writing and sending a postcard. From Enniscorthy, wish you were here!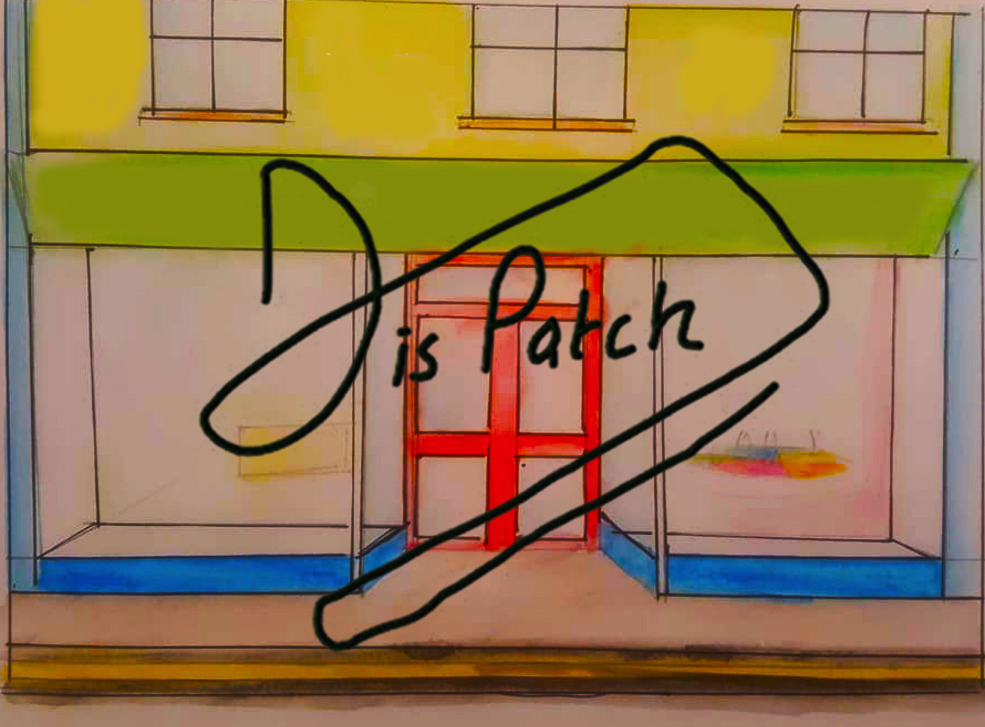 You can find the project on Instagram @dispatch_2019. DisPatch is funded by Wexford County Council's, M11 Gorey to Enniscorthy, PPP Per Cent for Art Scheme. DisPatch is kindly supported by An Post.