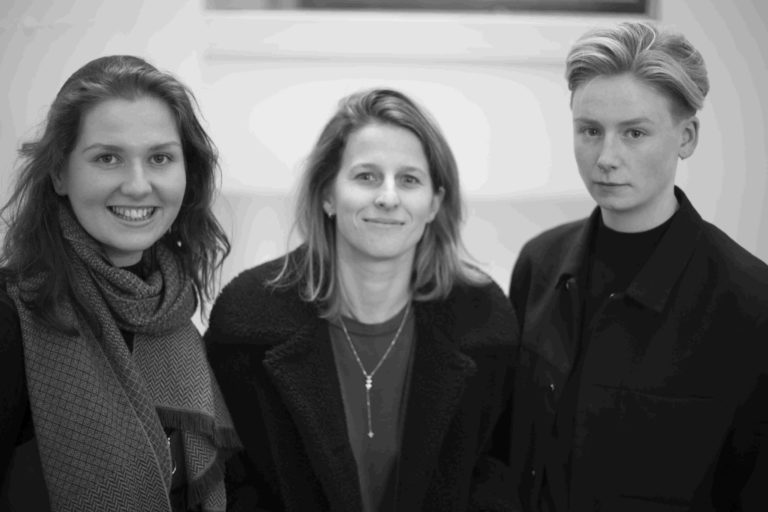 DisPatch, by artists Becks Butler, Astrid Newman and Ciara Roche, is one of three projects commissioned under the Per Cent for Art scheme, allocated in relation to the Enniscorthy M11 bypass road contract. The two other commissioned projects are by the artists Christine Mackey and Maria McKinney.
DisPatch will take its form as a post office, installed in an empty shop unit on Castle Hill, Enniscorthy in June, 2019. In the lead up to the installation the artists will work with community groups in Enniscorthy to collect a selection of objects, each one with its own historical, social or environmental significance. Images of the objects will be printed onto postcards, which will be free to send anywhere in the world for the duration of the installation. Visitors will be welcomed into the space and invited to send a postcard or two and enjoy a cuppa. The collected objects will move in slow rotation on a conveyor belt, visible from the shop window and built in collaboration with Enniscorthy Men's Shed.
Becks Butler is a lens-based artist and curator. Her research explores subject, posthuman, human behaviours and origins. Becks exhibited her solo show at illuminations (2017) and has presented work in various group shows. Becks was recently curator for Vera Ryklova's  'Aesthetic Distance' at Triskel. Her collections have been purchased by the Royal Irish Academy and various private collectors. https://www.becksbutler.com/new-cover-page/
Astrid Newman is an a performance and video artist, based in Co.Wicklow. She has exhibited and performed in numerous spaces including Rat Hole Gallery, Tokyo; Newlyn Gallery, Cornwall; Glebe House, Donegal and The Fruitmarket Gallery, Edinburgh. She is currently a curatorial research assistant at The LAB Gallery, Dublin and is co-founder of conch.fyi, an online platform publishing weekly artists interviews.
Ciara Roche is a painter based in rural County Wexford. She has shown extensively in group shows throughout Ireland and had a major solo show in Lismore with Lismore Castle Arts in 2016. Her work is in many public and private collections throughout Ireland, Britain, USA and China.
Further information on the commissioned projects can be found here