Performative lecture by Jane Locke
Thursday 26 March, Project Spaces, IMMA.
Artist Jane Locke presented her performative lecture work The Cloud of Unknowing, at the opening of The Beholder's Share.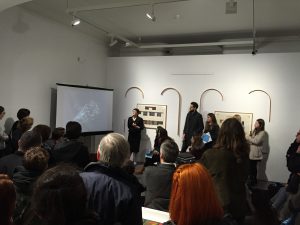 In Discussion: Anne Tallentire
Friday 27 March, Project Spaces, IMMA
Artist Anne Tallentire explored unrealised projects in a discussion with Fergal Brennan (ARC programme) and Maeve Connolly (lecturer, IADT).
Workshop | Teleportation with Rhona Byrne
Thursday 9 April, Project Spaces, IMMA
In response to the work by Jennifer Brennan, currently on display in The Beholder's Share, artist Rhona Byrne hosted workshop exploring the theme of teleportation. Participants worked with Rhona to design and construct a series of 'portals', which playfully approach the unapproachable task.
[Photographs by  Jonathan H.S. Ross]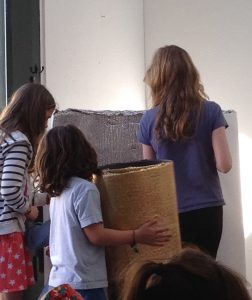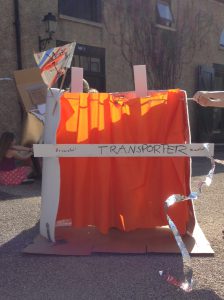 Workshop – F.I.U. response: Audio dissemination with Sven Anderson
Thursday 16th April 2015, IMMA
In 1976, artist William Furlong held a workshop in which the audio cassette was explored as a vehicle for media dissemination. The Free International University held the workshops as part of a symposium in University College London, to bolster support for their project. As part of The Beholder's Share, artist Sven Anderson responded to the idea of the workshop on site at IMMA
[Photographs by Fergal Brennan]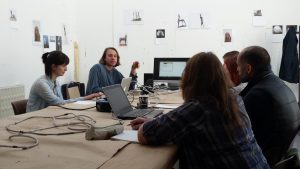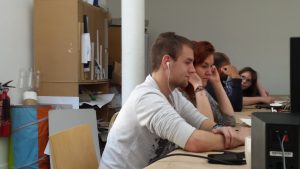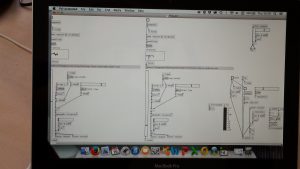 Social Dreaming Matrix with Jeffrey Gormly & Regan O'Brien
Saturday 18 April, 2015, Project Spaces, IMMA Project Spaces
In an attempt to amplify the signals latent in the works gathered together as part of The Beholder's Share, Jeffrey Gormly and Regan O'Brien hosted a Social Dreaming Matrix. Participants were invited to take part through the sharing of dreams, making of connections and modelling of the collective creative unconscious.
[Photographs by Christopher Mahon]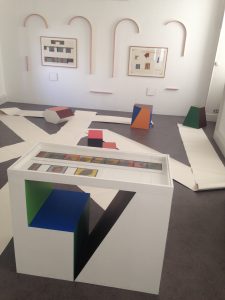 Gallery Discussion | Art in Conversation with William Furlong
Wednesday 22 April, 6.30-7.30pm, Project Spaces, IMMA
William Furlong (UK) sound artist and founder of Audio Arts, the largest audio-cassette magazine of recorded interviews devoted to art and artists, reflected on his project Radio Garden (1991) with discussion moderator Declan McGonagle (Director, NCAD).